Female flyweight Namiki decision's Ugandan boxer in 1st-round bout at Tokyo Olympics
Jul 26, 2021 10:29 am
Japan's Tsukimi Namiki pounded out a unanimous decision over Catherine Nanziri of Uganda in the first-round bout of the female flyweight division at the Tokyo Olympics on July 25 at the Ryogoku Kokugikan Sumo Arena.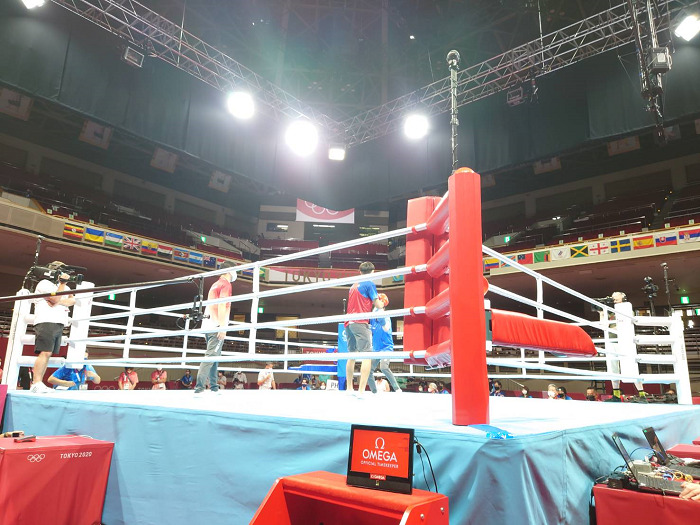 Though Nanziri, who is taller than the 153-cm Namiki, tried to land big punches, the left-handed Namiki quickly moved side to side while landing rapid combination blows at close range and piled up points for victory.
In the men's first-round lightweight bout, veteran Daisuke Narimatsu also won a 5-0 decision over Fiston Mbaya of the Republic of the Congo.
The 31-year-old Narimatsu, who lost in the second round at the 2016 Rio de Janeiro Olympics, decisioned his much taller opponent although he appeared a little stiff in the opening round.
Narimatsu, however, was later found have suffered a depressed fracture in his forehead and cannot advance to the second-round competition.