World Boxing Council light flyweight title match between undefeated champion Kenshiro Teraji of BMB Boxing Gym and top-ranked Masamichi Yabuki of Midori Boxing Gym, postponed earlier from the originally planned Sept. 10 as Teraji tested positive for COVID-19, was rescheduled for Sept. 22 following the recovery of the 29-year-old champion from the novel coronavirus infection, organizers said on Sept. 6.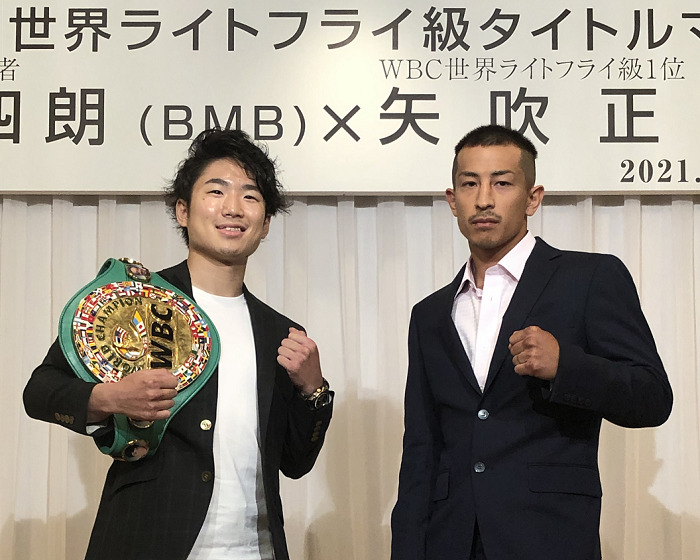 According to Shinsei Boxing Gym which will promote the fight, the scheduled 12-rounder will be held at Kyoto City Gymnasium in Kyoto Prefecture, western Japan, as originally scheduled.
After the fight was put off, Teraji was recuperating at home after he was found to be infected with COVID-19 on Aug. 26, Teraji went through detailed examinations, including those of lungs by way of computed tomography scan, in addition to a blood test, and he has cleared the condition for the fight.
Shinsei gym certified in writing as it said, ''After consulting with the parties concerned and observing the boxer's health conditions and the current state of affairs, we hope to stage the fight as early as possible.''
Teraji also expressed his feeling in writing, ''I will hang on with all my might so that I can show a great fight.''
As for the tickets for the event already sold, they can be used for the Sept. 22 fight.
The fight will be Teraji's ninth defense of the title he won from Ganigan Lopez of Mexico in May 2017 and his first since decisioning Tetsuya Hisada of Harada Boxing Gym in April this year for his eighth title defense.
Teraji has 18 wins, including 10 KOs, while Yabuki, also 29, who will make his first crack at a world title, has a 12-3 win-loss record with 11 KOs.