World Boxing Association ''super'' and International Boxing Federation bantamweight champion Naoya ''Monster'' Inoue of Ohashi Boxing Gym's planned title defense on Dec. 14 at Tokyo's Ryogoku Kokugikan Sumo Arena will be aired by both Hikari TV owned by NTT Plala Inc. and ABEMA held by Abema TV Inc. on a pay-per-view basis. There will not be available via live land broadcasts, it was announced on Nov. 18.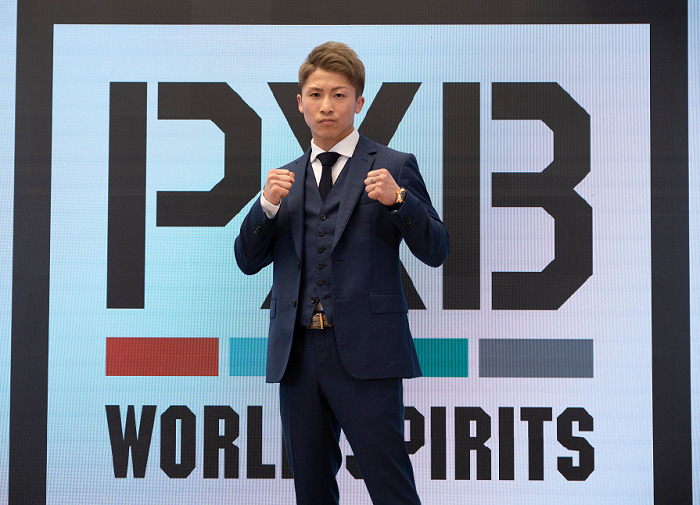 Inoue will defend his titles against sixth-ranked IBF bantamweight Aran Dipaenon of Thailand for his sixth defense of the WBA title and his fourth of the IBF crown.
His manager Hideyuki Ohashi said at the day's press conference, ''PPV is a must for the Japanese boxing world to pursue from now on.'' Inoue echoed him by saying, ''Though Japanese people may not be familiar with PPV, we will have to keep up with the changing times. The upcoming fight will be the first of those changes. I will do my best to make it successful.'' The event itself is dubbed ''PXB WORLD SPIRITS.''
At the fight venue, everything will become while under the catch-phrase ''White Party'' with spectators expected to wear white dress cord.
Inoue said, ''I will be happy if the spectators root for me by evoking unifying feeling. Since I will be in a red-colored costume, I will be excited all the more.''
Concerning the fight with Aran Dipaenon itself, the undefeated Inoue said, ''I make it a rule to win the fight in a manner more than my fans expect. That is my motto. I therefore hope to win the fight in a spectacular fashion. You can expect that.''
The price for the PPV via Hikari TV will be 4,950 yen, including tax (about 43.4 dollars)
(Photo by PR Secretariat of Phoenix Battle Partners)