World Boxing Association ''super'' and International Boxing Federation bantamweight champion Naoya ''Monster'' Inoue of Ohashi Boxing Gym, who served as a special guest for the compilation of the 2021 boxing scene aired by satellite television company WOWOW Inc., told reporters on Dec. 26 that he wants to have three fights in 2022 if the timing is right.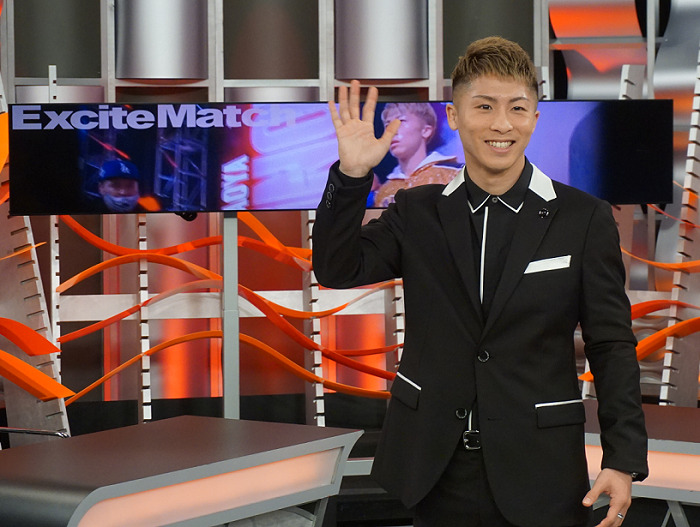 The 28-year-old champion said, ''While there are some boxers who cannot have fights given the current circumstances (of COVID-19), I am glad that I was able to have two world tile matches this year and am satisfied with the contents of the fights.''
Inoue was asked about his opinion about World Boxing Organization bantamweight kingpin John Riel Casimero of the Philippines, who was not stripped of his belt despite the fact that he failed to show up for the weigh-in for his mandatory title defense earlier this month due to his ''poor health.'' The Casimero side submitted a medical certificate to exonerate his absence.
Inoue, however, simply said, ''I am not interested in Casimero himself. I only need him to unify the bantamweight divisions in the world. That's all.'' Inoue did not mention too much about matters surrounding Casimero.
He said, ''My adequate weight division at present is bantamweight. People often say, you should move up in weight to super bantamweight because of the absence of an adequate opponent. But I have to be cautious about that. I have to build up my body first before moving up in weight.''
If it is difficult to have a good match-up, Inoue said he will not stick to the idea of a title-unification fight. But at the same time, he brought up a dream idea of having fights in next spring and summer to unify the bantamweight divisions before moving onto the super bantamweight at the end of the year. ''It will all depend on the timing.'' he said.