Miyoshi retains Japanese female featherweight title by drawing with Fujiwara
Jun 16, 2022 22:31 pm
The Japanese female featherweight title match between champion Kimika Miyoshi of Kawasaki Nitta Boxing Gym and top-ranked challenger Akane Fujiwara of Watanabe Boxing Gym ended in a split draw on June 16 at Tokyo's Korakuen Hall.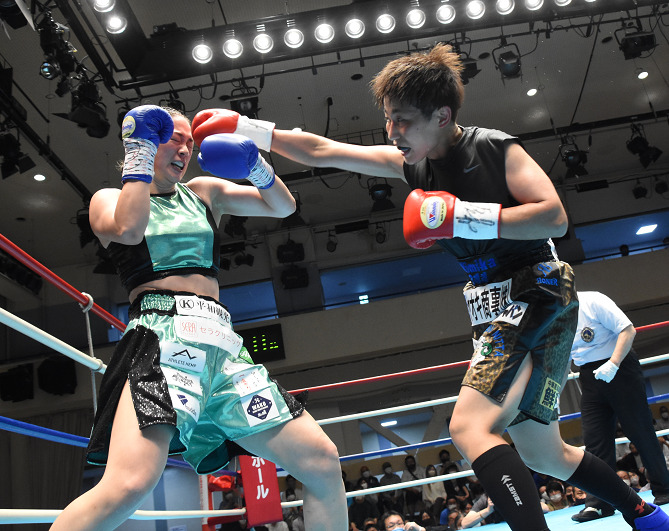 It was the 38-year-old Miyoshi's first successful defense of the title she captured from Yoshie Wakasa of Hanagata Boxing Gym in February this year.
While there were no knockdowns, both exchanged many punches throughout the fight.
After the fight, Miyoshi, who is gunning for her third world title challenge, said, ''I did my best in the final round because my opponent was skillful. I want to next face Wakako Fujiwara of Shinsei Boxing Gym to whom I lost twice.''
With the draw, Miyoshi now has a record of 16 wins, including five KOs, against 13 losses and two draws. As for the 34-year-old Fujiwara, she now has a 5-1-1 win-loss-draw tally with two KOs.