Top-ranked Japanese heavyweight Brandon Mitsuro Tajima of KWORLD3 Boxing Gym will face South Korean heavyweight champion Lee Sung Min for the vacant Japanese heavyweight title on Aug. 14 at EDION Arena Osaka in Osaka Prefecture, Koki Kameda, head of the Kameda Promotion said on June 15.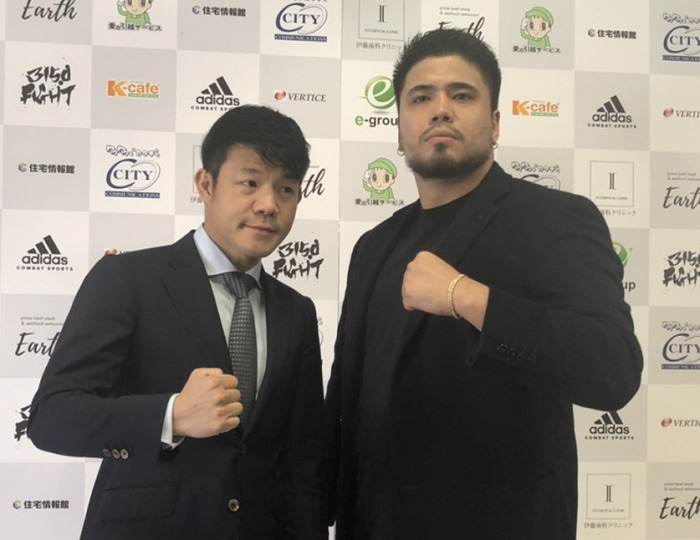 If the 27-year-old Tajima wins the title, he will become a Japanese champion with the shortest professional career (his second fight). Previously, Naoya ''The Monster'' Inoue of Ohashi Boxing Gym, Joichiro Tatsuyoshi of Osaka Teiken Boxing Gym and only a few others won the Japanese titles in their fourth professional fights, respectively.
The 31-year-old Lee has a record of seven wins, including two knockouts, against two losses and a draw.
Kameda, a former three-division world champion, said, ''We hope to have six boxing events yearly so that we can more vivify the boxing world as a shole.''
Tajima, who had a 42-9 win-loss record as an amateur, made a professional debut on Apr. 29 in Osaka winning the first-round technical knockout over a South Korean boxer in a scheduled eight-rounder.
Tajima was one of the few amateur-turned boxers who made professional debuts with a class-A license.
KWORLD3 Boxing Gym was previous known as 3150 Fight Club. But Kameda changed its name in late May as it is confusing because his regularly held boxing series are dubbed ''3150FIGHT.''