Undefeated World Boxing Organization flyweight champion Junto Nakatani of M.T Boxing Gym has updated his status concerning his training camp in Los Angeles which started June 5 as he said he has obtained various techniques, M.T gym said on June 30.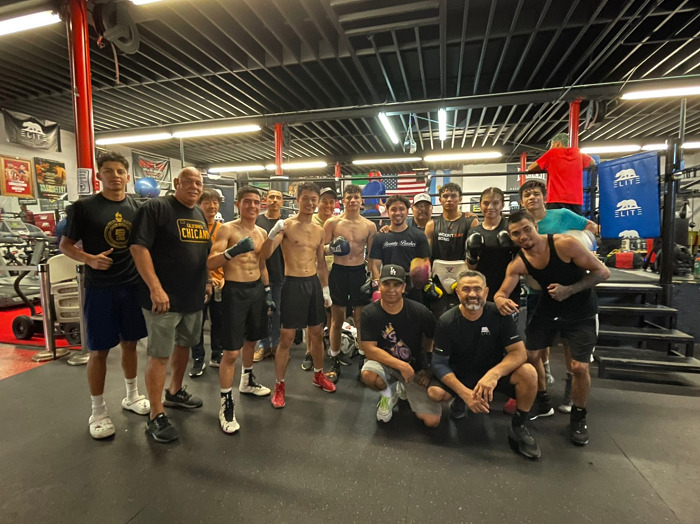 The 24-year-old Nakatani ''sat at the feet of'' L.A.-based boxing trainers Rudy Hernandez and Daisuke Okabe, a disciple of Hernandez, and have so far been engaged in a total of 82 rounds of sparring with various boxers in L.A.
Nakatani, who is scheduled to wind up his training here at the end of this week, said, ''Thanks to Rudy and Daisuke-san, I have been able to get different 'weapons' bit by bit through the training with various types of boxers. One month is, therefore, going to pass just like that. It was such a fulfilling camp.''
He saw the World Boxing Council super flyweight title match between champion Jesse Rodriguez of the U.S. and Srisaket Sor Rungvisai of Thailand in San Antonio, Texas on June 25, in which Rodriguez stopped Srisaket in the eighth round to retain the title for the first time.
Since the 22-year-old Rodriguez mentioned Nakatani as his possible opponent after the fight, Nakatani said, ''I got inspired by him very much since our weight classes are so near. I admired his fighting style by throwing many punches since the Thai is known for his toughness. I hope this experience will make a meaningful impact on me.''
The 171-centimeter-tall Nakatani's next fight has not been decided yet after successfully defending his title for the second time by stopping Ryota Yamauchi of Kadoebi Boxing Gym in the eighth round in early April. He is said to have various opportunities — defending the existing title or moving up in weight to seek other world titles.
Nakatani has 23 straight wins, including 18 KOs.
Photo by M.T Boxing Gym