Hard-hitting welterweight Jin Sasaki of Hachioji Nakaya Boxing Gym and unranked Kotaro Sekine of Watanabe Boxing Gym exchanged an exciting slugfest all the way as they fought to a six-round majority draw in a welterweight nontitle bout in Hachioji on the outskirts of Tokyo on July 9.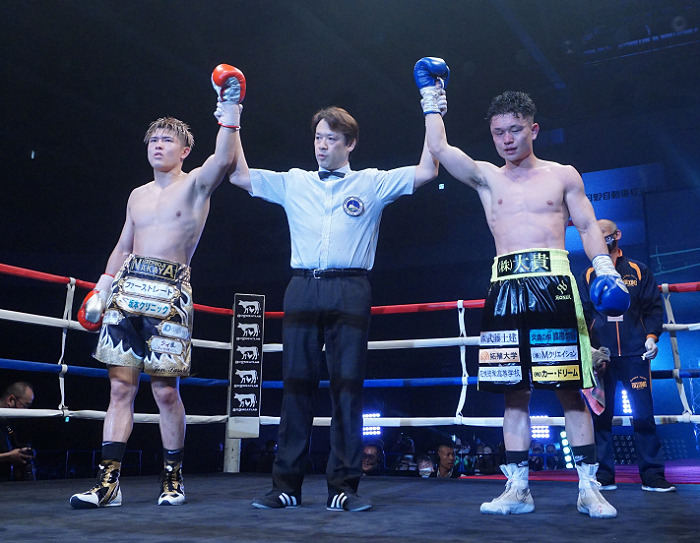 Fighting at Esforta Arena Hachioji, the 20-year-old Sasaki, ranked third in the Japanese welterweight, toppled Sekine near the ropes immediately before the end of the first round. But the 24-year-old Sekine, last year's All-Japan Rookies Tournament super lightweight winner, wobbled to his feet at the count of nine.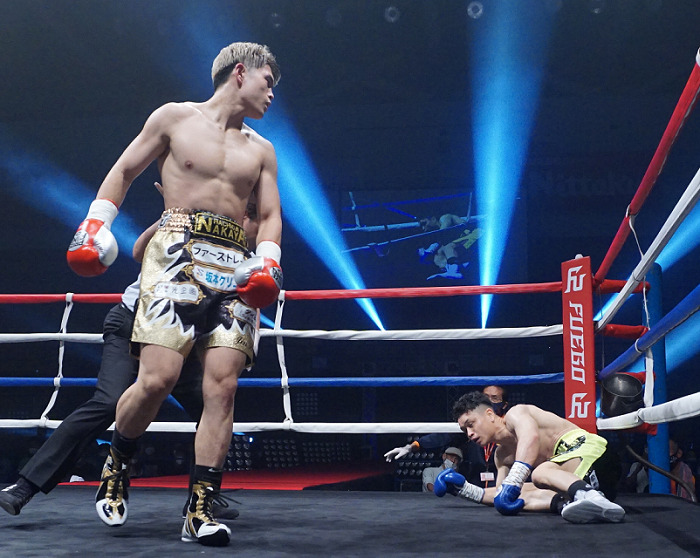 While most fans watching the fight at the arena thought the battle would end in the second round, Sekine, who had 38 amateur fights before turning professional, hung tough and withstood Sasaki's wild but powerful onslaught in the second and third rounds.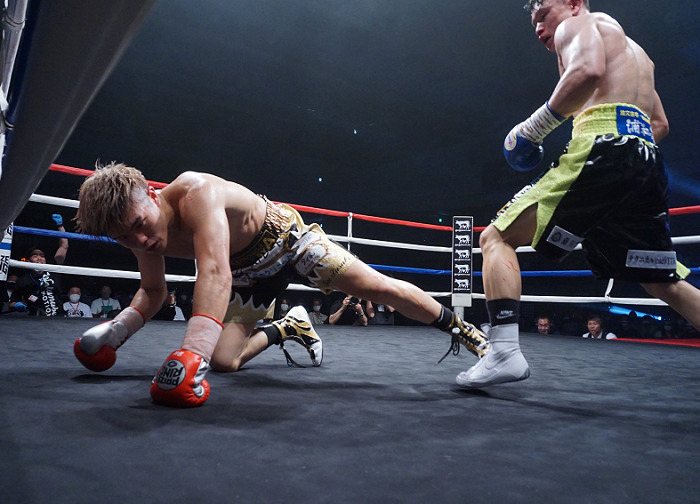 After they fought almost evenly in the fourth round, Sekine showed his mettle in the fifth stanza as he scored a knockdown with a sizzling left hook to the head right before the end of the round. Sasaki got up for a mandatory eight count.
Though both fighters exchanged fierce blows in the sixth and final round, neither fighter failed to land decisive blows.
While one judge scored the fight 57-55 for Sasaki, the remaining two had it even at 56-56.
With the draw, Sasaki now has a record of 12 wins, including 11 KOs, against a loss and a draw. For his part, it was undefeated Sekine's first draw after winning all his three bouts with KO.