Satoshi Ishii, the 2008 Beijing Olympics judo gold medalist in the men's over100kg division, struggled to a majority decision over Japanese heavyweight boxer Shuho Takayama of Spider Nemoto Boxing Gym in a four-round fight as one of the undercards of the vacant Japanese heavyweight title match at EDION Arena Osaka on Aug. 14.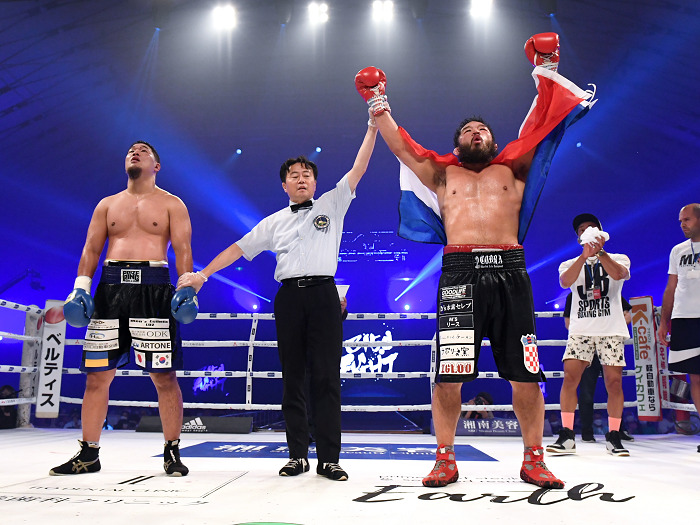 The 35-year-old Ishii made his professional debut as he obtained a boxer's license in Croatia and changed his nationality to the East European nation in 2019 although he did not take Japan Boxing Commission's test for a professional boxer in Japan.
Iashii, who has fought as a mixed martial artist after winning the gold medal in Judo, got off to a good start as he landed a sharp left hook to the head from his southpaw style but was also staggered by Takayama's right hook.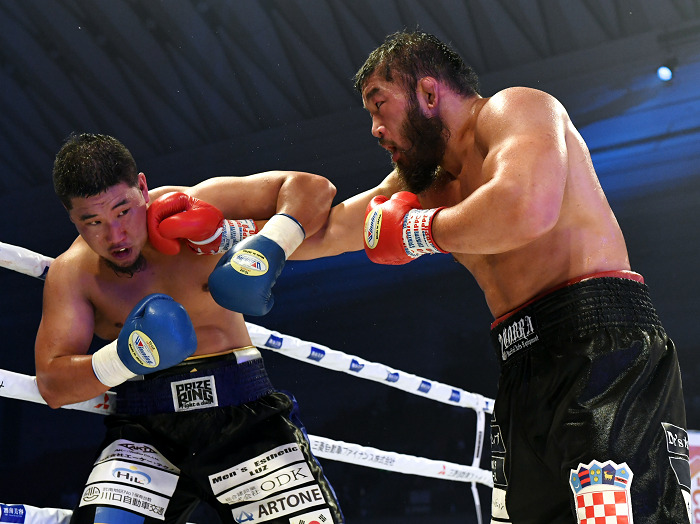 Both boxers ended up in a rough-and tumble fight the rest of the way as neither was able to land decisive blows. With the loss, Takayama is now a 1-1 win-loss tally with one KO.
After the fight, Ishii said, ''Every man to his trade. But I enjoyed boxing. Though I will not be able to become a world champion, I want my child to become a boxer.''
But given the relevant rules of Japan Boxing Commission, Ishii cannot continue boxing in Japan unless he quits being a mixed martial artist and concentrates only on boxing, which is not what Ishii wants to do at present. If he wants to continue boxing, he will have to fight outside Japan, according to boxing sources.