'Monster' Inoue spars with ex-3-weight champ Tanaka for Dec. 13 title unification fight
Nov 12, 2022 9:17 am
Naoya ''The Monster'' Inoue of Ohashi Boxing Gym, who holds the World Boxing Association ''super,'' International Boxing Federation and World Boxing Council bantamweight titles simultaneously, wound up two-day sparring sessions with former three-weight world champion Kosei Tanaka of Soul Box Hatanaka Boxing Gym in preparation for his final title unification bout next month in Tokyo, the gym said on Nov. 11.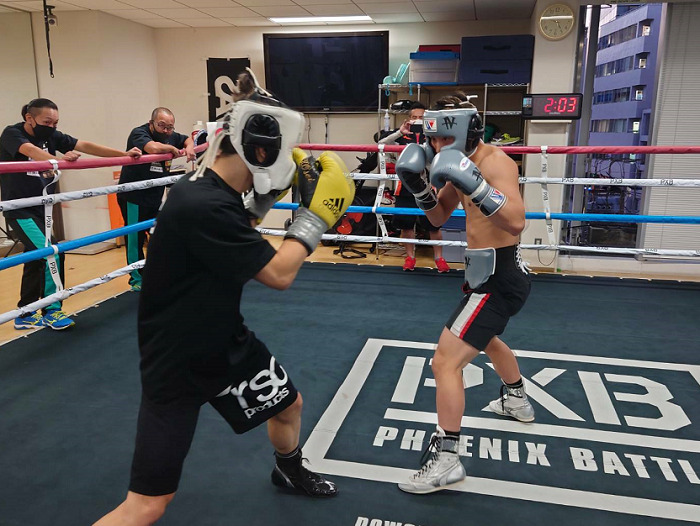 The 29-year-old Inoue, who will face World Boxing Organization bantamweight champion Paul Butler of Britain on Dec. 13 at Ariake Arena, had a total of eight rounds of sparring with the 27-year-old Tanaka (four rounds each day) although the gym did not go into details of the sparring sessions. Gym's head Hideyuki Ohashi simply said, ''The sparring sessions were substantial.''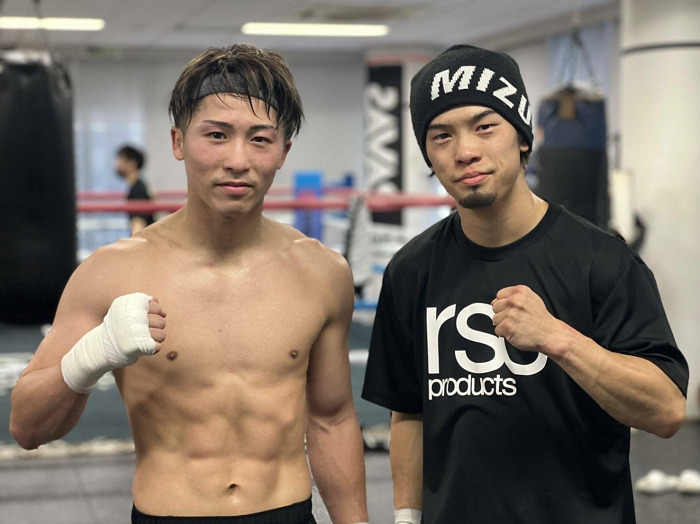 Tanaka also had four rounds of sparring with Naoya's younger brother Takuma Inoue, who was Tanaka's rival during their high-school days. The 26-year-old Takuma, a former WBC bantamweight interim champion, will have a 10-round super bantamweight nontitle bout with Jake Bornea of the Philippines as one of the undercards of the Inoue-Butler showdown.
Naoya Inoue has 23 straight wins, including 20 knockouts. For his part, the 33-year-old Butler has a 34-2 win-loss record with 15 KOs.
Photo by Ohashi Boxing Gym