International Boxing Federation minimumweight champion Daniel Valladares of Mexico and Japanese challenger Ginjiro Shigeoka of Watanabe Boxing Gym are expected to have a rematch on Apr. 16 at Tokyo's Yoyogi National 2nd Gymnasium following a confusion surrounding their fight on Jan. 6 in Osaka, organizers concerned agreed at a press meeting on Jan. 7.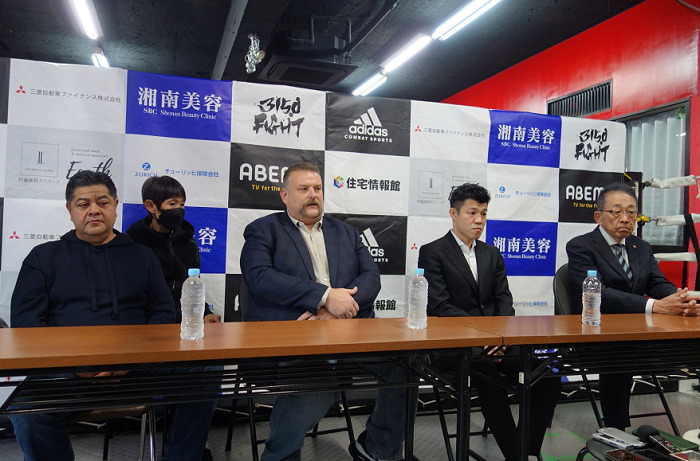 The Jan. 6 fight ended in no decision (no contest) as Valladares suddenly stopped fighting late in the third round after an accidental head butt with Shigeoka, in which Valladares' head appeared to have hit Shigeoka's chin when the Mexican attempted to get inside at EDION Arena Osaka.
The 28-year-old Valladares refused to continue the fight despite the fact that he was given a few minutes of recess in the ring, and the referee declared no-decision in the fight.
While Valladares, who complained about vertigo and hearing-impaired in his ears, went to a hospital and underwent an MRI examination after the fight, no physical damage was detected.
The IBF's supervisor Ben Keilty, Valladares' manager and promoter Alejandro Brito, Watanabe gym president Hitoshi Watanabe and Kameda Promotion Co. head Koki Kameda, who promoted the fight as part of the ''3150FIGHTVol.4'' boxing series, attended the day's meeting held in Osaka.
Brito quoted Valladares as saying he is still suffering from hearing-impaired in his left ear and feels some vertigo.
Supervisor Ben Keilty said the referee's judgement was correct, and he will see to it that the fight video and the report concerned be sent to the IBF headquarters so that they can discuss whether the two boxers should have a rematch or not, adding he requested the IBF to order their rematch.
Both Brito and Watanabe agreed to the idea. In this connection, Kameda, better known as Kameda ''founder,'' said, ''Since both the Valladares and Ginjiro, 23, sides have an intention to fight again, I will prepare for their rematch in the ''3150FIGHTVol.5'' series without fail.''