Undisputed world bantamweight champion Naoya ''Monster'' Inoue of Ohashi Boxing Gym was chosen as MVP for 2022 of Sports Graphic Number, the first time a boxer has been selected by the prestigious magazine. It was learned on Jan. 12.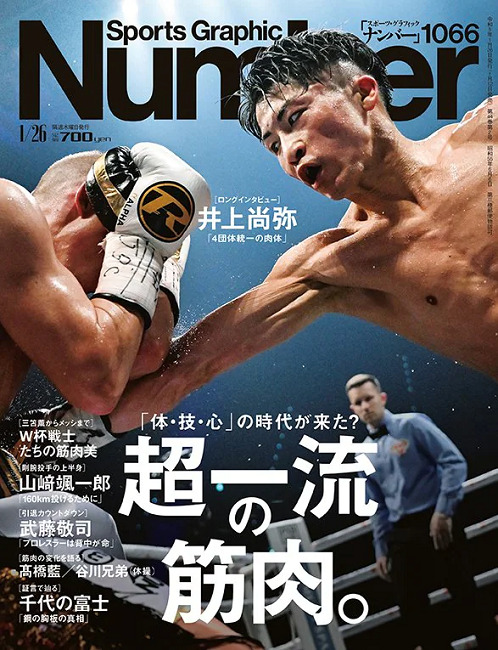 Number is published by Bungeishunju Ltd, and Inoue was the 41st award winner ever since such prize was launched in 1982 by encompassing all the sports field.
The 29-year-old Inoue became the undisputed world bantamweight champion as he knocked out World Boxing Organization bantamweight champion Paul Butler of Britain on Dec. 13 last year at Saitama Super Arena in Saitama Prefecture, unifying the titles of all the four major sanctioning bodies.
The scare headline and Inoue's picture were put on the cover the magazine released on Jan. 12. It carries a long interview with Inoue.