Japan Pro Boxing Association's committee to call for ''Free Hakamada'' movement said on Jan. 16 that it hopes to mobilize 100 professional boxers, including now-retired boxers, to attend a gathering to call for a withdrawal of an appeal against former professional boxer Iwao Hakamada on Feb. 6.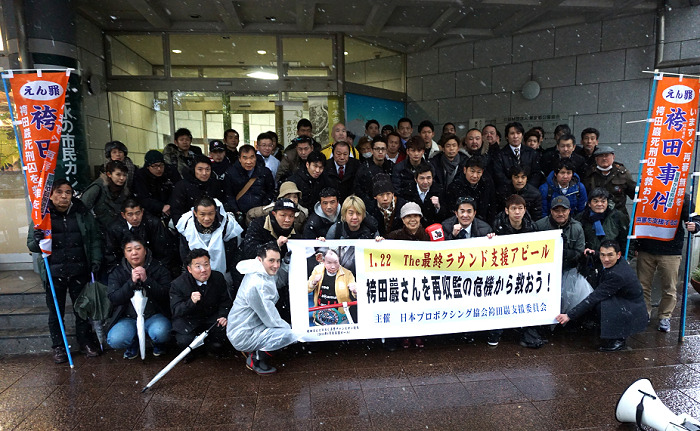 The fate of Hakamada, who was convicted in a 1966 quadruple murder case but was released from the Tokyo Detention House in 2014 under a district court ruling and demand for an immediate launching of a retrial of the case at the high court, will be decided in March by the court following the end of the relevant inquiries last December.
The Feb. 6 gathering is planned at Hibiya Park in downtown Tokyo starting 1: 30 p.m. Those amenable to the plan are required to wear a badge seeking Hakamada's release.
Those interested in participating in the gathering, please get in touch with the following:
TEL 03-3812-7447 FAX 03-3812-5260
Email east-boxing@jpbox.jp