Japanese super bantamweight champion Gakuya Furuhashi of Kawasaki Nitta Boxing Gym relinquished his title on Jan. 18 despite the fact that he won the title only less than a month ago. The title had been left vacant by Takuma Inoue of Ohashi Boxing Gym as Inoue will move down to bantamweight to seek a world title challenge.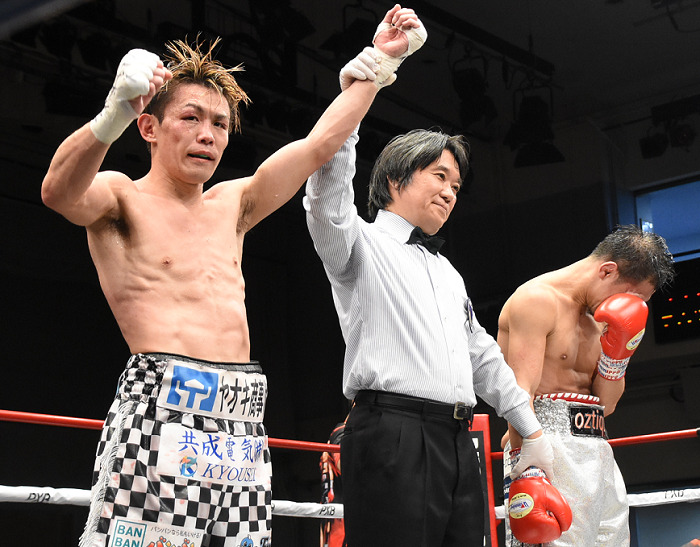 Similarly, Japanese featherweight champion Reiya Abe of KG Yamato Boxing Gym gave up his crown as of Jan. 16, and Japanese super lightweight kingpin Andy Hiraoka of Ohashi gym also relinquished the title on the same day. But they will keep their World Boxing Organization's Asia-Pacific titles, respectively.
Abe and Hiraoka, ranked by world major sanctioning bodies, are said to be aiming at challenging world titles.
As a result of the recent spate of the ''abandonment'' of the Japanese titles, titles are left vacant in as many as eight of the 14 weight divisions recognized by Japan Boxing Commission at present.