Mexico-based Japanese promoter-cum-trainer Hisatoshi Furukawa hosted the final Boxing Renaissance on Feb. 25 at Kid Azteca Dome in Mexico City with Mexico's legendary knockout artist Carlos Zarate attending.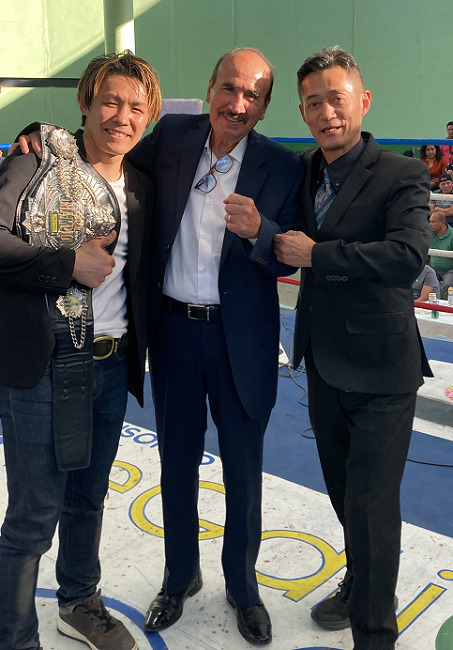 The 61-year-old Furukawa, a former Japanese high-school teacher, immigrated to Mexico in 2006 to learn Mexican-style boxing. He later served as a trainer and a promoter in Mexico.
He hosted Boxing Renaissance for a total of 27 times in nine years.
In the final event, recently retired former Japanese super bantamweight champion Gakuya Furuhashi of Kawasaki Nitta Boxing Gym, who had trained in Mexico a few times while he was an active boxer, also climbed through the ropes by getting applause from Zarate and local fans. Furuhashi greeted the fans at the dome in Spanish.
A total of five professional fights and three amateur bouts were held in the final Boxing Renaissance.