DANGAN professional boxing event and organizing entity will have six Japan-vs-China boxing bouts on May 1 at Tokyo's Korakuen Hall in commemoration of the 45th anniversary of the conclusion of the Japan-China Peace and Friendship Treaty, organizing sources said on March 18.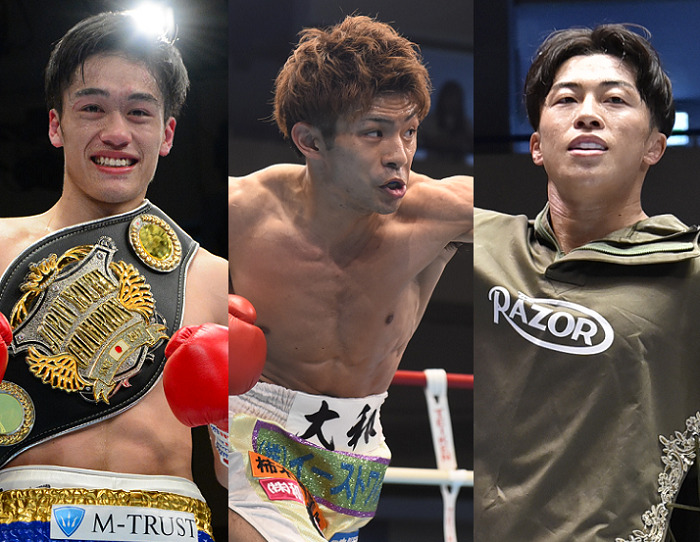 According to the sources, the event dubbed G.O.A.T. MATCH vol.1 envisages deepening cultural ties in the Asian region, including Thailand, through boxing from now on.
The eight-round nontitle fight between fifth-ranked Japanese super featherweight Yamato Hata of Teiken Boxing Gym and Gao Shichao will serve as the main event of the day, The 26-year-old Hata has a record of 12 wins, including 11 KOs, against two losses, while Gao, 25, has a 7-2-1 win-loss-draw tally with three KOs.
Japan youth lightweight champion Kaiki Yuba of Watanabe Boxing Gym will face Baishanbo
Nasiyiwula in an eight-round fight as a chief supporting card at a 146-pound catchweight provided the 24-year-old Yuba clear his March 20 match at the hall without any trouble. Yuba has eight wins, including five KOs, against two losses and two draws. For his part, the 28-year-old Baishanbo has a 17-4-1 win-loss-draw tally with seven KOs.
Besides, fifth-ranked Japanese featherweight Daisuke Watanabe of Watanabe gym will have an eight-round bout with the World Boxing Organization's Oriental featherweight ruler Lie Wensong at a 129-pound catchweight. The 31-year-old Watanabe has an 8-2-2 win-loss-draw record, while the 24-year-old Lie has a record of nine wins, including six KOs, against a loss and a draw.
One more eight-round fight, a six-round bout and a four-round battle are expected in the Japan-China commemorative event in addition to two more all-Japanese four-round fights, the sources added.