Head of Ohashi Boxing Gym said on March 22 the scheduled title fight between World Boxing Council and World Boxing Organization super bantamweight champion Stephen Fulton of the United States and challenger Naoya ''the Monster'' Inoue of the gym at Yokohama Arena on May 7 will be postponed as Inoue suffered fist injuries.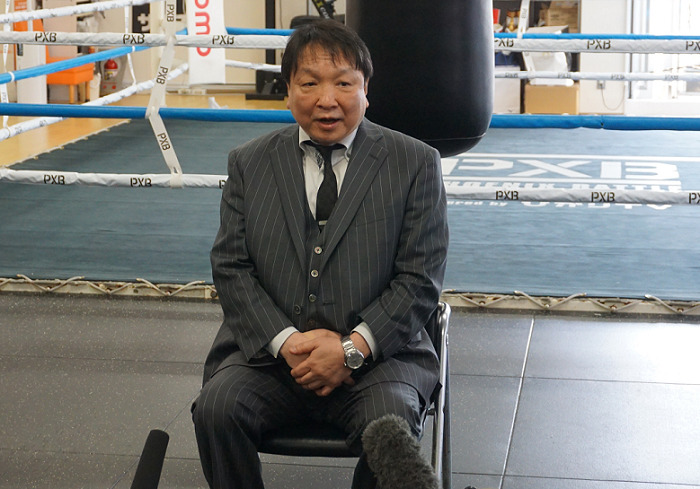 Speaking before a group of reporters at the gym in Yokohama, southwest of Tokyo, Hideyuki Ohashi said the scheduled 12-round fight will probably be put off until July. The exact date and the site will be announced at a later date, according to Ohashi.
According to Ohashi, Inoue injured his fist during his sparring with a Mexican partner around March 10 at the gym, although he did not say left or right.
While a doctor's diagnosis revealed there was not any problem about the bone, Inoue, Ohashi and Inoue's trainer-cum-father Shingo Inoue discussed the matter and reached a decision on March 16 to postpone the fight.
The Ohashi gym immediately conveyed its decision to Fulton and his handlers, who conveyed their decision to accept the postponement on March 21.
''We cannot help but appreciate Mr. Fulton's acceptance (of the postponement) without much ado, '' Ohashi said, adding, ''I proposed the postponement by myself because I want him to challenge the champion in best condition.''
The several supporting cards, including Inoue's stablemate and Oriental and Pacific Boxing Federation super bantamweight champion Yoshiki Takei's nontitle fight, will also be postponed accordingly, Ohashi said.
Inoue, who will turn 30 on Apr. 10, put his writing out by apologizing to Fulton, 28, and the parties concerned, including boxing fans, and promised he will climb through the ropes in the best condition in the July fight by concentrating on the recovery of the injured part.