Last Year's Tokyo Olympics women's featherweight gold medalist Sena Irie of Nippon Sport Science University pounded out a 5-0 decision over Satsuki Yoshizawa of the same university to win the featherweight division of the All-Japan Amateur Boxing Championships for her second straight time on Nov. 27 in Tokyo.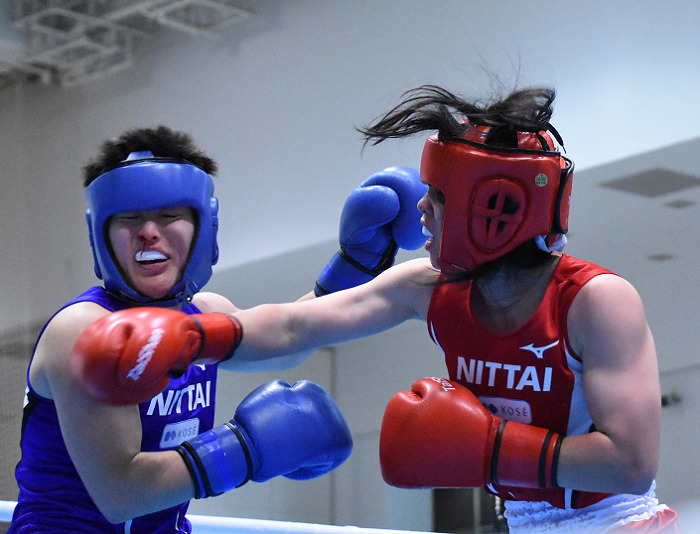 It was the 22-year-old Irie's last match as an active boxer as she will enter the graduate school of Tokyo University of Agriculture to study frogs.
Boxing at Sumida City Gymnasium, Irie inflicted a standing eight count on Yoshizawa, a year below Irie, with one-two combination blows in the second round and added another standing count shortly before the end of the round.
Irie also scored a standing eight count late in the third and final round to ensure her victory.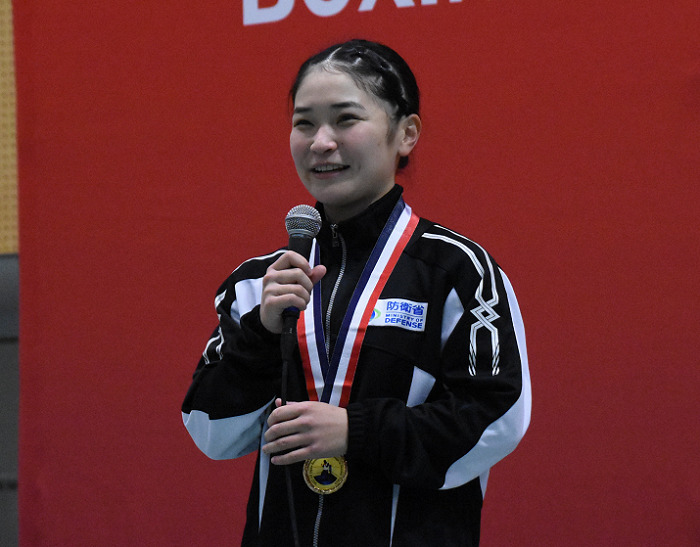 Meanwhile, Tokyo Olympics women's flyweight bronze medalist Tsukimi Namiki of Japan Self-Defense Forces hammered out a 5-0 decision over Hikaru Shinohara of Aoyama Gakuin University to win the light flyweight division. It was Namiki's second straight all-Japan title as she captured the flyweight title last year.
The 24-year-old Namiki worked the body of her taller opponent at short range. Namiki hopes to compete in the 2024 Paris Olympics in the light flyweight division.