Kameda 'founder' seals exclusive deal with world-ranked Vazquez in 3150FIGHT series
Apr 30, 2023 19:44 pm
Kameda Promotion Co. President Koki Kameda said at KWORLD3 Boxing Gym in Osaka on Apr. 28 the firm has concluded an exclusive contract with seventh-ranked World Boxing Organization super lightweight Jose Manuel Garcia Vazquez of Mexico in connection with its ''3150FIGHT SURVIVAL'' boxing series.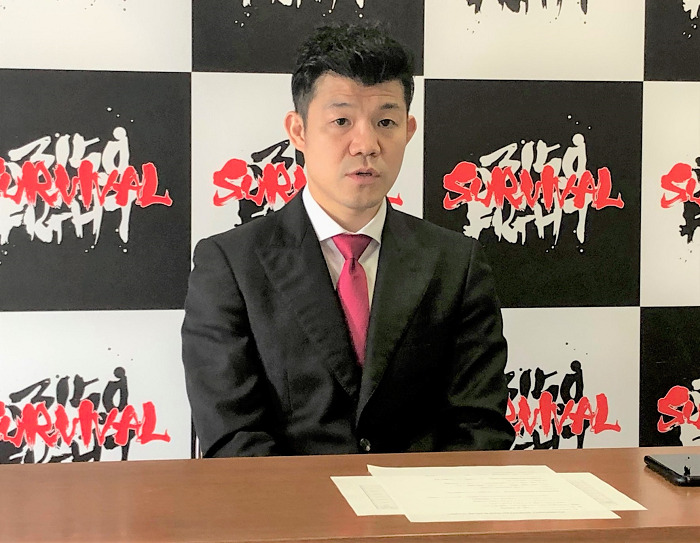 According to Kameda, popularly known as a ''founder'' in Japan, the 23-year-old Vazquez has a professional record of 16 wins, including 15 knockouts, against a loss and a draw. He currently holds the WBO youth super lightweight title.
Kameda said Vazquez, nicknamed ''Superman,'' might be included in the next boxing series planned on June 10 at EDION Arena Osaka's annex.