Fujioka who had won world female titles in 5 different weight divisions retires
May 29, 2023 23:59 pm
Naoko Fujioka of Shinji Takehara and Takanori Hatakeyama Boxer Fitness Gym, who had won world female titles in five different weight divisions for the first time in Japan, announced her retirement as an active boxer on May 29 after a 14-year pro career.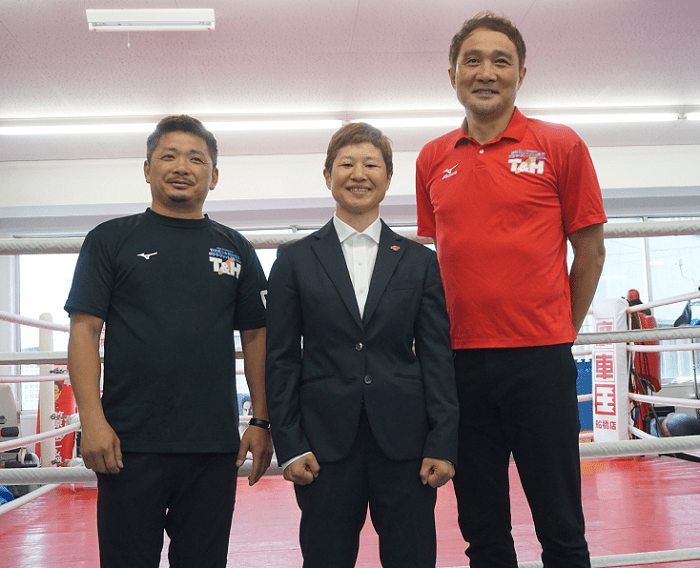 Speaking before a group of reporters at the gym in Tokyo, the 47-year-old Fujioka, said, ''I did it as a boxer. To my way of thinking, it is not the retirement. I just graduated from being an active boxer.''
She last fought in April last year in San Antonio, Texas in the title unification fight with World Boxing Council flyweight champion Marlen Esparza of the United States only to lose her World Boxing Association title.
While Fujioka was wavering for the time being as she conducted about a three-month training camp in the U.S. last year, hoping she would have a chance to have a fight there. But she returned to Japan as there was no such offer.
Since more than a year has passed since her last fight, Fujioka decided to hang up her gloves since she thought she had accomplished it.
After making her professional debut at the age of 34 in September 2009 after a long amateur career, Fujioka won the world minimumweight, super flyweight, bantamweight, flyweight and light flyweight. She won 19 times, including seven knockouts, against three losses and a draw.
While Fujioka said she has nothing definite decided about her future, she wants to continue to be involved in boxing, including a commentator.