Ex-3-time world champ Linares infected with COVID-19
Aug 07, 2020 18:53 pm
Japan-based former three-time world champion Jorge Linares of Venezuela was found to be infected with the novel coronavirus, his Teiken gym announced on Aug. 7.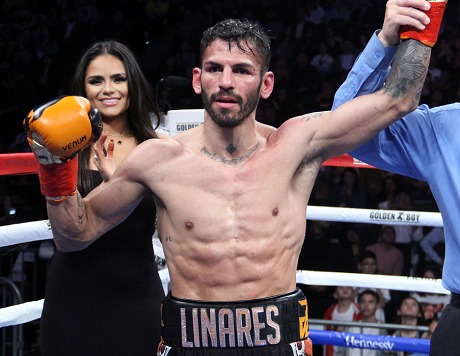 While the 34-year-old Linares has no symptoms and looks fine, he was advised by his doctor to do a 10-day retreat so that he can receive the doctor's re-inspection, according to the gym.
Linares took a polymerase chain reaction test on Aug. 4 as he had his fight with former two-division world champion Javier Fortuna of the Dominican Republic set on Aug. 28 in Indio in the U.S. state of California.
But since Linares tested positive for the virus, Teiken will close the gym in accordance with the instructions of the healthcare center in charge. The center will trace a person or persons with close contact with Linares.