Former World Boxing Council light flyweight champion Kenshiro Teraji of BMB Boxing Gym said on Nov. 24 in Tokyo he will continue his career as he will have a rematch with Masamichi Yabuki of Midori Boxing Gym, to whom he lost the title with the 10th-round technical knockout in September.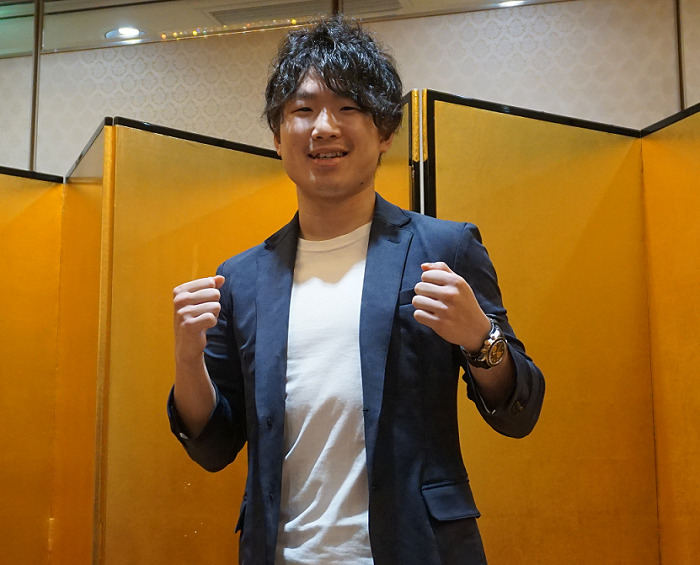 The WBC issued an order for their rematch after monitoring the video on their fight. Teraji, popularly known as Kenshiro, bled profusely from the above his right eyelid in the ninth round due apparently to Yabuki's head butt. The 29-year-old Kenshiro thus failed in his ninth defense of the title he won more than four years ago.
Speaking before a group of reporters for the first time after the fight, Kenshiro said, ''While I felt a great shock at first, I refreshed my mind as time went by and have decided to keep fighting. I want to become the world champion again since the rematch order was issued (by the WBC).''
After his loss to Yabuki on Sept. 22, Kenshiro shut himself up at his home because of the desperate feeling. But he began to have a resurgent feeling in two to three weeks after the fight.
When Kenshiro knew Yabuki, also 22, was ahead on points on official scorecards after the fourth round, he said, ''I felt rushed and decided to fight desperately.''
Asked about Yabuki's head-butt scene, Kenshiro said, ''I was so desperate, I don't remember well.'' When he was stopped (in the 10th round), Kenshiro repeated the expression ''desperate'' as he said, ''I was desperate and the fight ended. That's all.''
Though his greatest aim of exceeding the Japanese continuous world title defense record of 13 held by Yoko Gushiken (a former World Boxing Association light flyweight champion) disappeared, Kenshiro said, ''Can't be helped. While my target disappeared, my choices will increase. I won't take it negatively. I can apply my mind to new challenges. I only have a feeling of excitement.''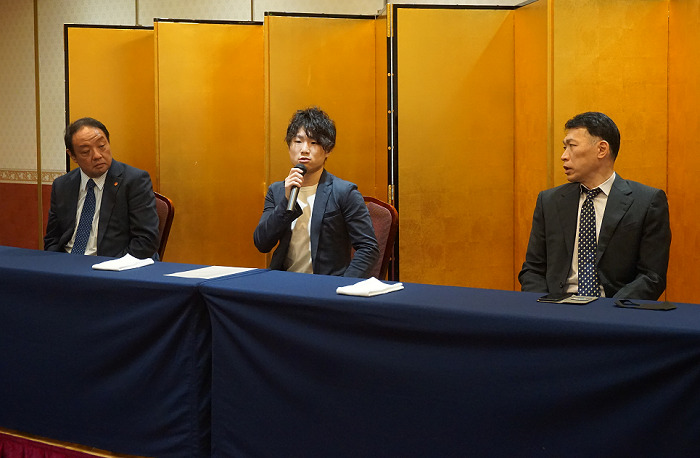 Kenshiro said he has not yet seen the video of his fight (with Yabuki). He will analyze what went wrong together with his trainer (Kenta) Kato of Misako Boxing Gym. The gym's president Takashi Misako will be in charge of Kenshiro's future management and public relations, it was learned.
''I don't think what I was practicing with Mr. Kato was wrong. I found out that I can do more active boxing, ''which appeared surprising to Kenshiro.
At present, Kenshiro is doing running and muscle training. After his body strength has been recovered, Kenshiro said he is planning to do training runs in the warm after the turn of the year. He will then engage himself in a full-fledged training at the gym.
While nothing definite has been decided yet about the schedule of the direct rematch (with Yabuki), Kenshiro said, ''I got no luck (with the fight with Yabuki) then.''
Boxing fans are looking forward with great anticipation to watching renewed Kenshiro's rematch with Yabuki.