Former Oriental and Pacific Boxing Federation super featherweight champion Yoshimitsu Kimura's planned challenge to Samir Ziani of France on May 6 (7 Japan time) in Toulouse, France, for the latter's International Boxing Federation Inter-Continental Super featherweight title was postponed, boxing sources said recently.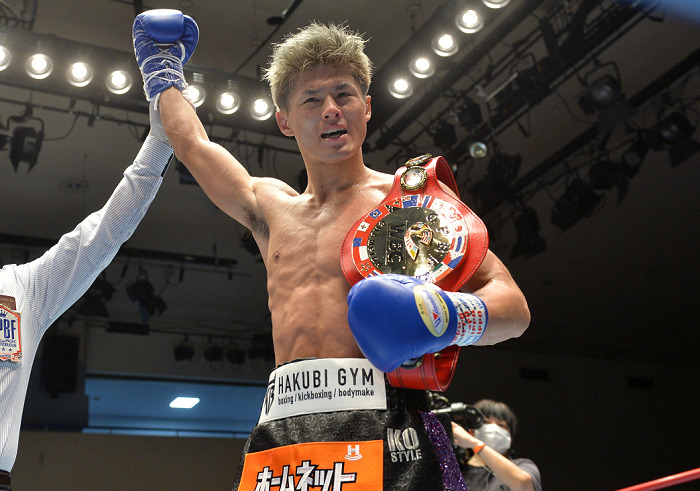 There are no explanations about the postponement, according to the sources. Kimura and his entourage were about to leave for France.
The 25-year-old Kimura of Shisei Boxing Gym was supposed to face the 31-year-old Ziani, ranked fourth in the division by the IBF and seventh by the World Boxing Council at Salle Polyvalente des Ramiers, Blagnac.
While Kimura captured the vacant OPBF title last December by stopping Kosuke Saka of Nakazato Yoshitatsu Boxing Gym, Kimura relinquished the title to challenge Ziani.
Kimura has a record of 13 wins, including eight knockouts, against two losses and a draw, while southpaw Ziani has a 33-3-1 win-loss-draw tally with eight KOs.