Linares brimming with confidence in his WBC lightweight challenge on May 29
May 24, 2021 23:17 pm
Japan-based former triple champion Jorge Linares of Venezuela of Teiken Boxing Gym, now in Las Vegas, Nevada, in preparation for his challenge against the undefeated World Boxing Council lightweight champion Devin Haney of the U.S. for the latter's title on May 29 (May 30 Japan time) at Mandalay Bay Resort & Casino, said on May 23 local time he is in a good condition and wants to face him as early as possible.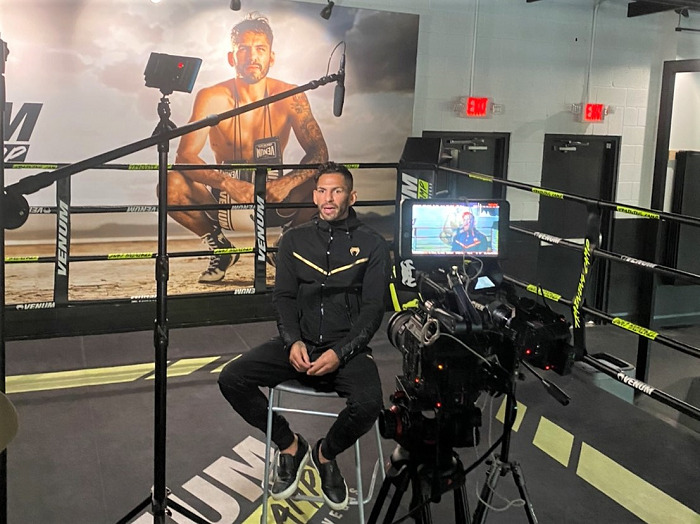 Teiken quoted Linares as saying, ''I am now making a final adjustment centering on my weight reduction. I have only 3 pounds (some 1.36 kgs) over the lightweight limit and feel therefore, relaxed. I really hope to get in the ring soon although I need to go through a press conference and weigh-ins before that.''
Linares, who made his professional debut in Japan in 2002, has a record of 47 wins, including 29 knockouts, against five losses. He is currently ranked fourth in the division by the WBC. He had won the titles of WBC featherweight, World Boxing Association super featherweight, WBC lightweight and WBA lightweight.
As for the 22-year-old Haney, it will be his third defense of the title he captured in 2019. He has 25 straight wins, including 15 KOs. Photo by TEIKEN Promotions