World Boxing Council bantamweight champion Nonito Donaire of the Philippines arrived in Tokyo via Los Angeles on May 22 for his June 7 showdown with World Boxing Association ''super'' and International Boxing Federation bantamweight champion Naoya ''The Monster'' Inoue of Ohashi Boxing Gym at Saitama Super Arena in Saitama Prefecture, north of Tokyo.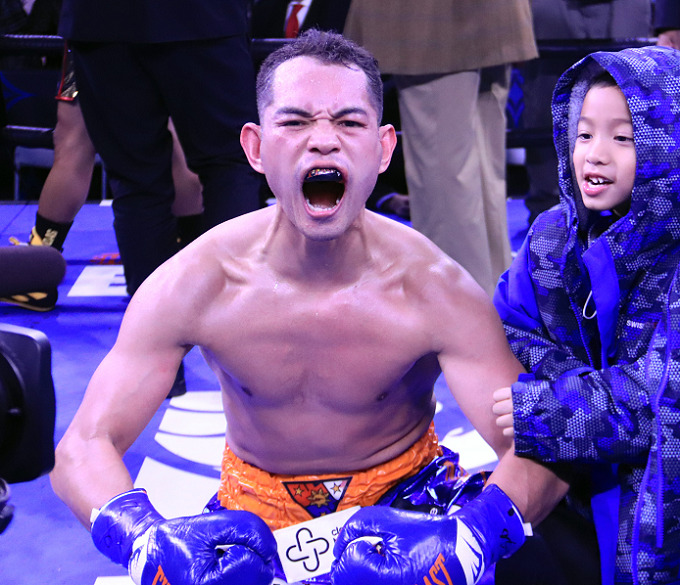 The 39-year-old Dpnaire, who was decisioned by Inoue in the final of the World Boxing Super Series in November 2019, made a statement to the media as follows in the form of a question-and-answer session:
Question: What is your condition now?
Answer: I think my condition is better than before (in the final of WBSS in November 2019). I'm in good condition now.
Q: When did you start your training camp? How many rounds of sparring sessions did you do?
A: I started the training camp in Las Vegas, NV three months ago. I did some 140 rounds of sparring.
Q: You will be fighting with Inoue for the first time in two years and seven months. What kind of development do you have this time around? What kind of punch do you think would be an important punch?
A: Inoue would fight with the completely different Donaire from the Donaire he fought before. I think I can hit him either with my right-hand punches or with left-hand punches under any circumstances.
Q: How many times did you watch the video of the previous fight with Inoue? Did you analyze his three matches after your fight?
A: Yes, I sporadically watched the final of the WBSS and Inoue's succeeding three fights. My wife Rachel firmly analyzed Inoue's three fights (after fighting with me) and told me what she thought. This time, I am thinking about fighting differently. While Inoue may come out fighting different, too, I will not be the same Donaire (in the coming fight).
Q: What kind of significance do you think the fight with Inoue this time will have in your career?
A: There is no doubt that the fight with Inoue will be the most important fight in my career. Though I have come to fight many years and many times, I think my passion for boxing and my technique have been enhanced.
The 29-year-old Inoue has 22 straight wins, including 19 KOs, while Donaire has a 42-6 win-loss record with 28 KOs.