Kota Matsuno of Kanagawa Atsumi Boxing Gym will face Taishin Isotani, a grandson of former world super welterweight champion Koichi Wajima, in the final of the welterweight division of the East-Japan rookies' tournament on Nov. 3 at Tokyo's Korakuen Hall as he earned a first-round technical knockout win at the hall in the welterweight semifinal on Sept. 27.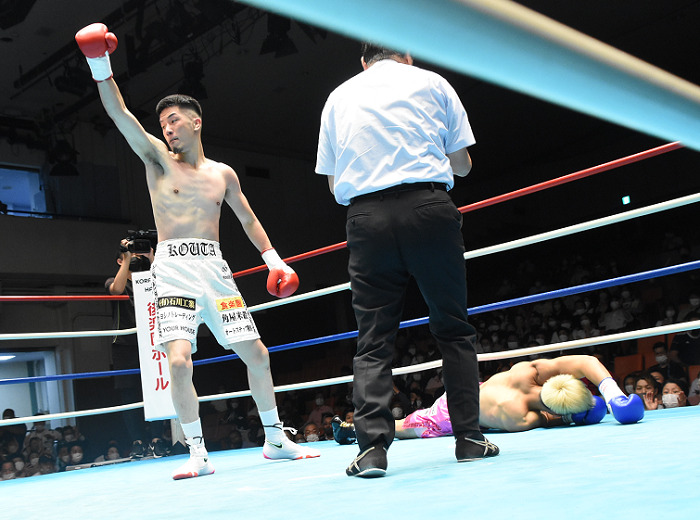 While the 20-year-old Matsuno was forced to step back from the opening bell as the 19-year-old Ryoma Yamamoto of DANGAN AOKI BOXING GYM came forward with various blows, Matsuno suddenly landed a left hook to the head, sending Yamamoto down hard to the canvas. The referee stopped the fight immediately. The time was 1 minute and 12 seconds into the round. Both were former high-school amateur titlists.
On the preceding night, the 21-year-old Isotani of Wajima Koichi Sports Gym also earned a first-round TKO win in the other semifinal match and secured a berth in the final.
The undefeated Isotani has a record of four straight wins, including three opening-round KOs since making a debut in October last year. Matsuno has two straight wins, including a KO.