Ohashi Boxing Promotion said on Dec. 1 that it will stage three events next year under the general heading of ''Find Next Monster in South Korea'' to vivify the otherwise-subdued South Korean boxing world in cooperation with South Korea's Won Promotions.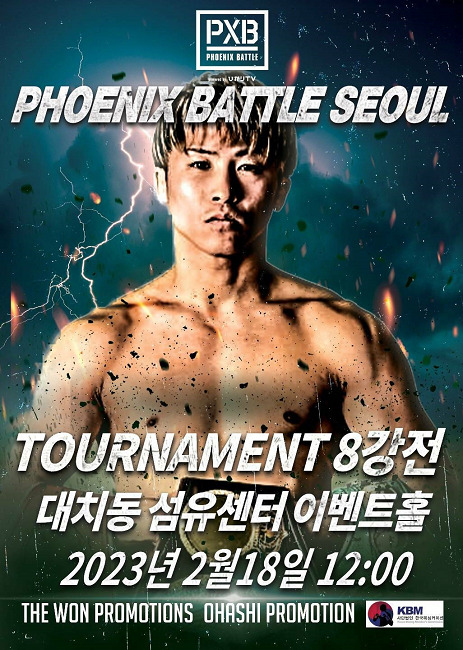 This will be the second time for the promotion to hold such event called ''Phoenix Battle Seoul'' in the country, following the one Ohashi Boxing Gym staged on Nov. 19 in Seoul, in which the South Korean middleweight, super welterweight and lightweight championship fights took place, along with 11 four-round fights. On Nov. 20, the massive sparring competition was held with hundreds of kids taking part.
The next Phoenix Battle Seoul envisages tournaments in five weight divisions, bantamweight, featherweight, super lightweight, super welterweight and super middleweight, in which the first competition (quarterfinals) will be held on Feb. 18 with the semifinals and finals slated for Apr. 22 and June 3, respectively, according to the promotion.