Undefeated World Boxing Organization's Asia-Pacific super lightweight champion Andy Hiraoka of Ohashi Boxing Gym entered Ghana on March 11 to have a one-month training camp under the guidance of legendary former two-division world champion Azumah Nelson of the country, according to the gym.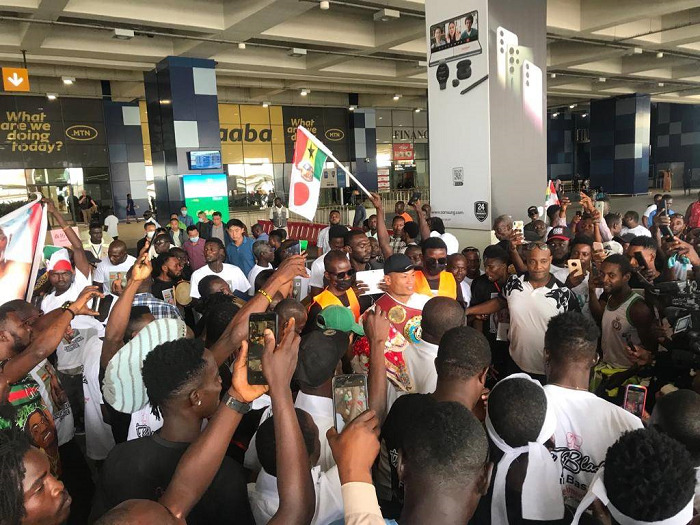 The 26-year-old Hiraoka arrived at Kotoka International Airport in the Ghanaian capital Accra, along with his father and trainer of the gym Justice Codjoe, amid an enthusiastic welcome. Codjoe originally hails from the west African country, married to a Japanese and Andy was born in Yokohama, southwest of Tokyo, about 27 years ago.
The left-handed Hiraoka, who has 22 straight wins, including 17 knockouts, has so far successfully defended the title four times and is currently ranked ninth in the super lightweight division by the World Boxing Association, ninth by the International Boxing Federation and 14th by the World Boxing Organization.
Hiraoka is expected to learn various boxing techniques from Nelson, a former world featherweight and junior lightweight champions, so that he can have a world title challenge in the not too distant future, the gym said.
Photo by Ohashi Boxing Gym