Koki Kameda, the founder of Kameda Promotion Co., held a press conference on July 28 at his KWORLD3 Boxing Gym in Osaka and said the purse of Japanese super featherweight champion Kosuke Saka of Nakazato Yoshitatsu Boxing Gym in his upcoming title match on Sept. 17 will be 4.5 million yen (about 33,458 U.S. dollars), more than twice as much as usual.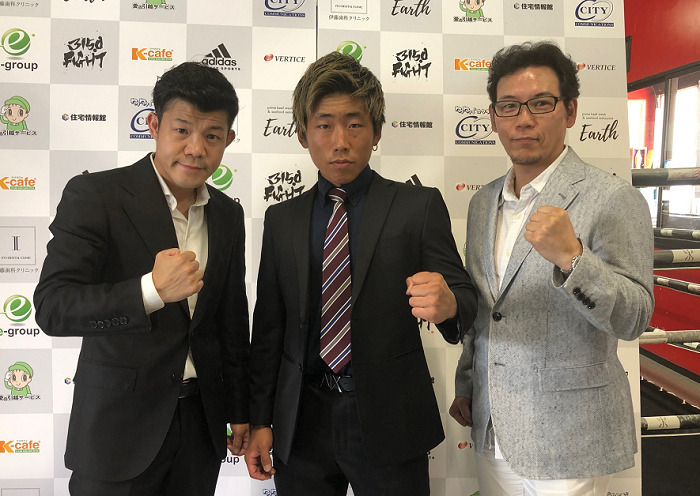 His sixth-ranked challenger Tsubasa Narai of RK Kamata Boxing Family gym is expected to receive the purse of 1 million yen, some twice as much, since Narai will challenge Sakai as a mandatory challenger at Mielparque Osaka, according to Kameda.
The 35-year-old Kameda, a former three-division world champion, said, ''Boxing is a sport competed in the Olympics and is regarded as the king of sports because it is competed under unified rules. Boxers must, therefore, be more idolized,'' thereby emphasizing their advancement.
Concretely, Kameda enumerated a four-round boxer would receive the purse of120,000 yen per fight, 240,000 yen for a six rounder and 320,000 yen for an eight rounder. A boxer ranked 12th and 25th in a Japanese division wound receive 400,000 yen and the one ranked between second and 12th would get paid 600,000 yen. A top-ranked boxer would receive 1 million yen. A Japanese and an Asian champion would receive purse of 2 million yen per head.
While Saka was absent at the day's conference, Narai said, ''I was surprised because I was never ever received that much money.''
By the same token, these standards would apply to the boxers taking part in the Aug. 14 fights at EDION Arena Osaka, in which top-ranked Japanese heavyweight Brandon Mitsuro Tajima of KWORLD3 Boxing Gym will face South Korean heavyweight champion Lee Sung Min for the vacant Japanese heavyweight title in the main event, according to Kameda.