Ex-two division world champ Kyoguchi to have comeback fight on May 20 with Philippine Jay
Apr 12, 2023 19:59 pm
Former world minimumweight and light flyweight champion Hiroto Kyoguchi of Watanabe Boxing Gym said on Apr. 11 he will have a 10-round comeback fight on May 20 at Tokyo's Sumida City Gymnasium against Roland Jay of the Philippines.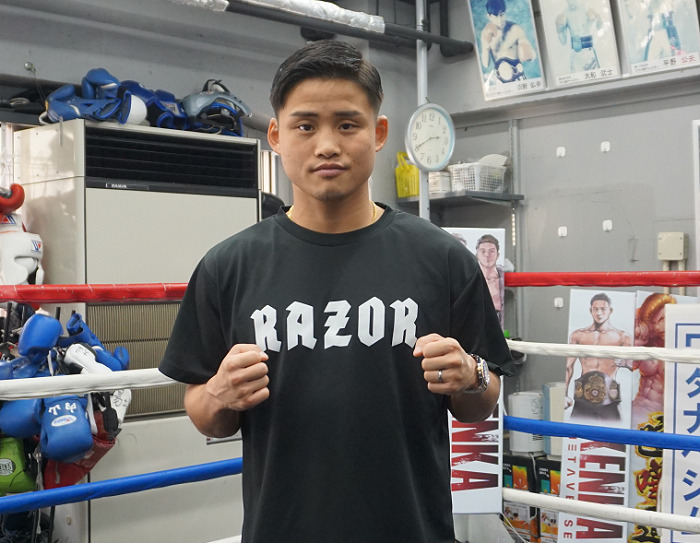 It will be the 29-year-old Kyoguchi's first fight since losing to World Boxing Council light flyweight champion Kenshiro Teraji of B.M.B. Boxing Gym in an exciting title unification fight last November.
Speaking before a group of reporters at the gym, Kyoguchi, a former International Boxing Federation minimumweight and former World Boxing Association light flyweight ''super'' champion, said, ''I will climb up by myself so that I can get a world championship belt again (at flyweight).''
Kyoguchi continued he has been engaged in his physical preparation as a flyweight boxer since the beginning of this year and said, ''I am highly motivated because I know what I have to do to increase my power without losing my mobile ability.''
Asked about the (world flyweight) champion he has in mind at present, Kyoguchi replied, ''At this point in time, I don't have any. I will think about if after clearing the upcoming bout (with Jay).
But he quickly added, ''I hope my chance of taking a crack at a world (flyweight) title will come next year. Maybe in my third fight at the earliest.''
Regarding the coming fight with the 26-year-old Jay, who has a 17-13-1 win-loss-draw tally with 10 KOs, Kyoguchi said, ''I want to show fans out there that my boxing is worth watching.'' Kyogucchi has 16 wins, including 11 KOs, against a loss.