Undefeated Andy Hiraoka of Ohashi Boxing Gym, unleashing a barrage of right-left combinations from the opening bell, stopped Fumisuke Kimura of JM・Kakogawa Boxing Gym in the third round of a welterweight nontitle bout on March 11 at Tokyo's Korakuen Hall.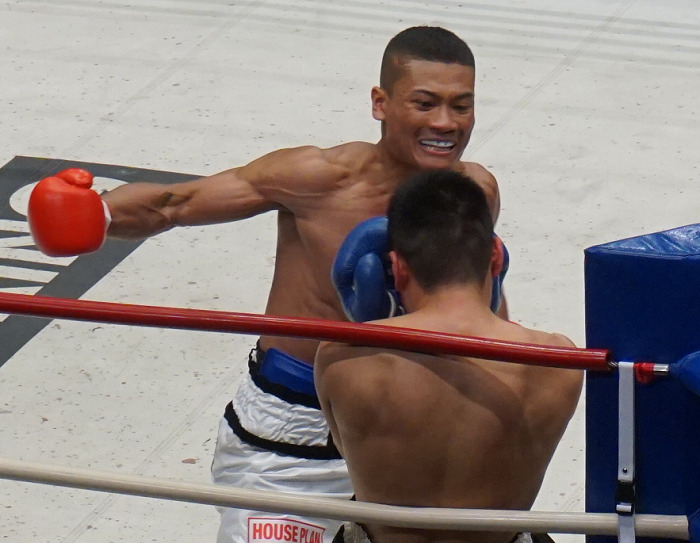 The technical knockout of the scheduled eight-rounder came 2 minutes and 15 seconds into the third round when southpaw Hiraoka opened a right-left barrage against his defenseless foe, prompting the referee to step in to call off the one-sided battle.
The 24-year-old Hiraoka, the International Boxing Federation's 12th-ranked super lightweight, extended his unbeaten streak to 17, including 12 KOs, while the 33-year-old Kimura, ranked 15th in the Japanese super lightweight, fell to a 9-7-1 win-loss-draw tally with six KOs.
After the fight, Hiraoka said, ''This was the first time I had fought in a main event bout. While no title was at stake, I felt excited and was able to enjoy the fight. I want a championship belt next time just like some Ohashi gym legendary boxers who have various types of belts. I want even one belt.''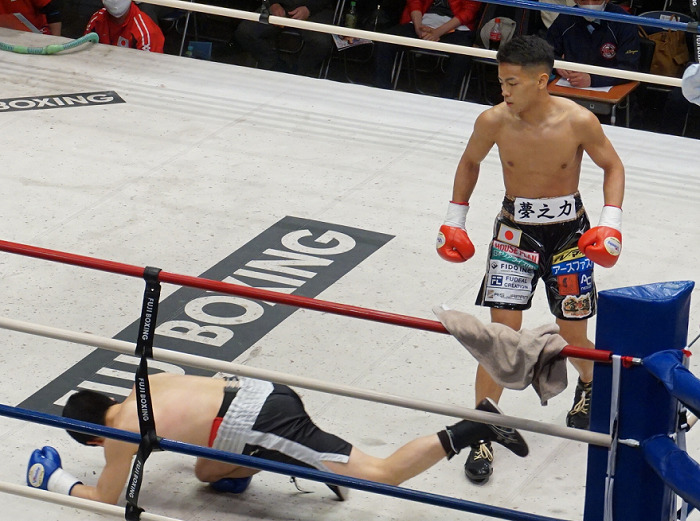 In one of the undercards, former K-1 World Grand Prix champion Yoshiki Takei of Ohashi gym made a brilliant professional boxing debut against Kazunori Takai of Chunichi Boxing Gym in a scheduled six-round super bantamweight match.
Southpaw Takei decked Takai shortly after a minute into the opening round with right-left combination blows. While Takai, also a southpaw, wobbled up to beat the referee's count, Takei swarmed all over him and landed a sizzling left hook to the head, sending the groggy Takai to the canvas for the second time, wherein the referee called off the fight without bothering to count. With the defeat, Takai, 34, dropped to six wins, including three KOs, against eight losses and three draws.
After the bout, the 24-year-old Takei said, ''I am happy that I was able to win in my debut. I was able to enjoy the atmosphere of the Korakuen Hall. True I felt pressure that everybody was expecting of me, But I was able to convert that into my power. If a former K-1 champion becomes a (world) boxing champion, that can go down in history. I will do my best.''