Undefeated Nakatani slightly favored in WBO flyweight title match in U.S.
Sep 09, 2021 10:02 am
Undefeated World Boxing Organization flyweight champion Junto Nakatani of M.T Boxing Gym is regarded as a slight favorite in his first defense of the title against top-ranked Angel Acosta of Puerto Rico on Sept. 10 (Sept. 11 Japan time) in the United States.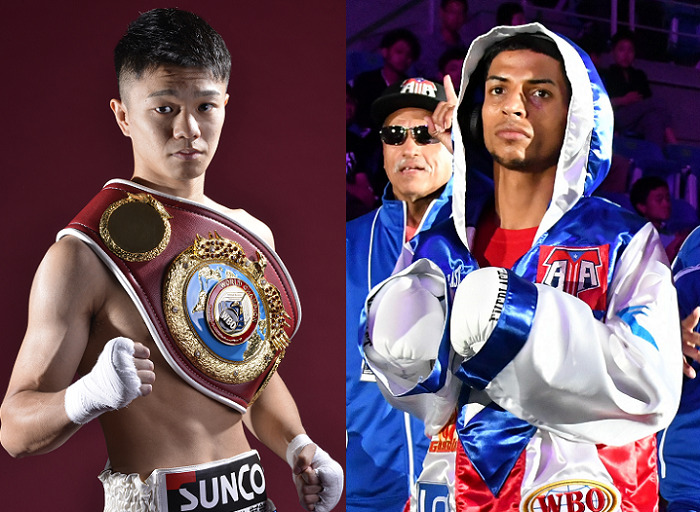 The 23-year-old Nakatani, who captured the vacant title by knocking out Giemel Magramo of the Philippines in the eighth round in Tokyo, will put his title on the line against the 30-year-old Acosta in Tucson in the State of Arizona, southern part of the U.S. near Mexico, and has been well prepared for the fight as he entered the U.S. on Aug. 10.
Southpaw Nakatani had trained well in Los Angeles under the guidance of veteran American trainer Rudy Hernandez and his mentor-cum-trainer Daisuke Okabe who lives in the U.S. before moving on to Tucson.
Okabe said, ''Nakatani should find himself in the middle of the ring and keep that way.'' Okabe added, ''Junto (Nakatani) is also good at fight at close range, if he can land uppercuts to the head and body inside, that would be effective. If and when Acosta's stamina runs out during the latter part of the 12-round fight, Junto has a good chance of decking him.''
Acosta unsuccessfully challenged then WBO light flyweight champion Kosei Tanaka of Hatanaka Boxing Gym in My 2017. While Acosta captured the title after Tanaka relinquished the title and retained the crown three times, all by KO.
But Acosta lost the title in his fourth title defense against Elwin Soto of Mexico with a technical knockout in June 2019. He then moved up to flyweight.
After returning to the ring in October that year, Acosta pounded out a decision victory in March this year in his most recent bout. It was his first decision victory, and some experts said he had to go the distance because he fought in the super flyweight division.
What is amazing is Acosta's knockout percentage is 87.5 percent as he boasts 21 KOs out of 22 wins against two losses and as many draws.
Nakatani has to be careful about his hard-hitting punches even at flyweight as he said, ''Acosta has strong hooks and I have to be careful about not being hit any part of my body by fending off the punches.
All in all, much bigger Nakatani has a good chance of achieving a knockout if he can avoid Acosta's Sunday punches considering the fact that Acosta is not a type of boxer who can take a punch. Nakatani has 21 straight wins, including 16 KOs.
''I hope to show the kind of impressive fight American fans want to see,'' Nakatani added.