A highly touted nontitle fight between former World Boxing Organization bantamweight champion John Riel Casimero of the Philippines and the WBO's eighth-ranked super bantamweight Ryo Akaho of Yokohama Hikari Boxing Gym ended in a no contest in the second round as Casimero hit Akaho in what appeared to be the back of his head, making the Japanese unable to continue on Dec. 3 in South Korea.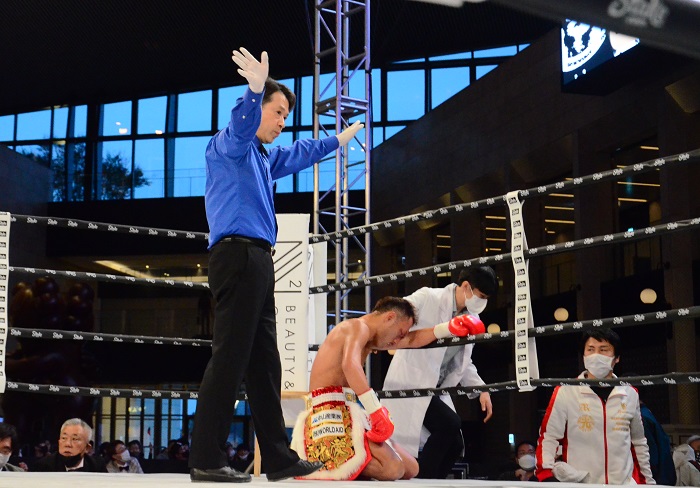 The scheduled 10-round super bantamweight fight at Casino Hotel Paradise City in Incheon, northeastern South Korea, was declared no contest 2 minutes and 25 seconds into the round in accordance with the South Korean boxing commission rule.
The 36-year-old Akaho got off to a good start as he landed a straight right and a left hook to the body while mostly dodging the wild punches of Casimero, who was fighting his first fight in about 16 months.
Casimero, 33, increased his pace in the second round with left-and-right hooks and pressed further based on double left hooks. Akaho then connected with a light left hook to Casimero, who landed on his hands. The referee declared a knocked down and issued a mandatory eight count to the Fipipino.
After the fight was resumed, Casimero moved forward strongly by throwing wild punches from various angles to Akaho, including ''punches in the back of his head''.
The referee stopped the fight and issued a warning to Casimero while giving time for rest to Akaho, who sat on a chair in the neutral corner but could not resume the fight, which caused the referee to declare the no contest.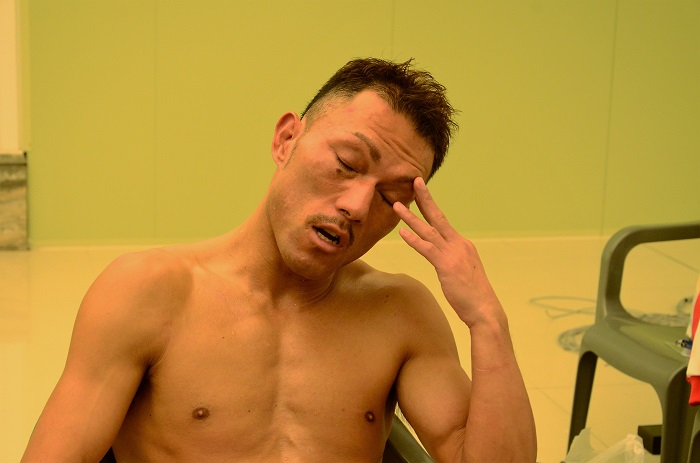 After the fight, Akaho told reporters in his dressing room, ''I was in a foggy state. There was no strength in my legs. Casimero's punching power was not more than I had expected. I cannot think about my future right now.''
For his part, Casimero said, ''Akaho was damaged in the first round. I landed my punches to the temple and chin but did not hit his back of the head. You can check it through the video.''
With the result, Casimero has 31 wins, including 21 KOs, against four losses with one no contest. Akaho has a 39-2-2 win-loss-draw tally with one no contest. He has 26 KOs,